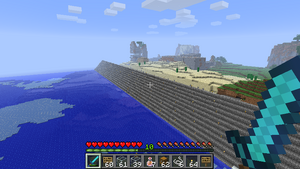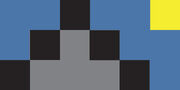 Nireon is an admin and co-founder on the Delniqi Server . The least active admin in the history of Delniqi, Nireon sightings are a rare and exciting time. Nireon's main contributions are the Old Metropolis Train Station, cobblestone tower, and his infamous pyramid .
"I like building this wall, it's relaxing" - Nireon on building the pyramid's outer wall
Sightings
Nireon was seen on July 23, 2012, expressing an interest in getting up to speed with the newest updates to Minecraft.
Legend and Lore
ERROR: LEGEND AND LORE NOT FOUND.
SEARCHING...
1 ITEM FOUND:
NIREON - EXTREMELY RARE. MIA. CAPTURE ON SIGHT.
FULL SEARCH - SEARCHING...
ETA: ERROR UNKNOWN.